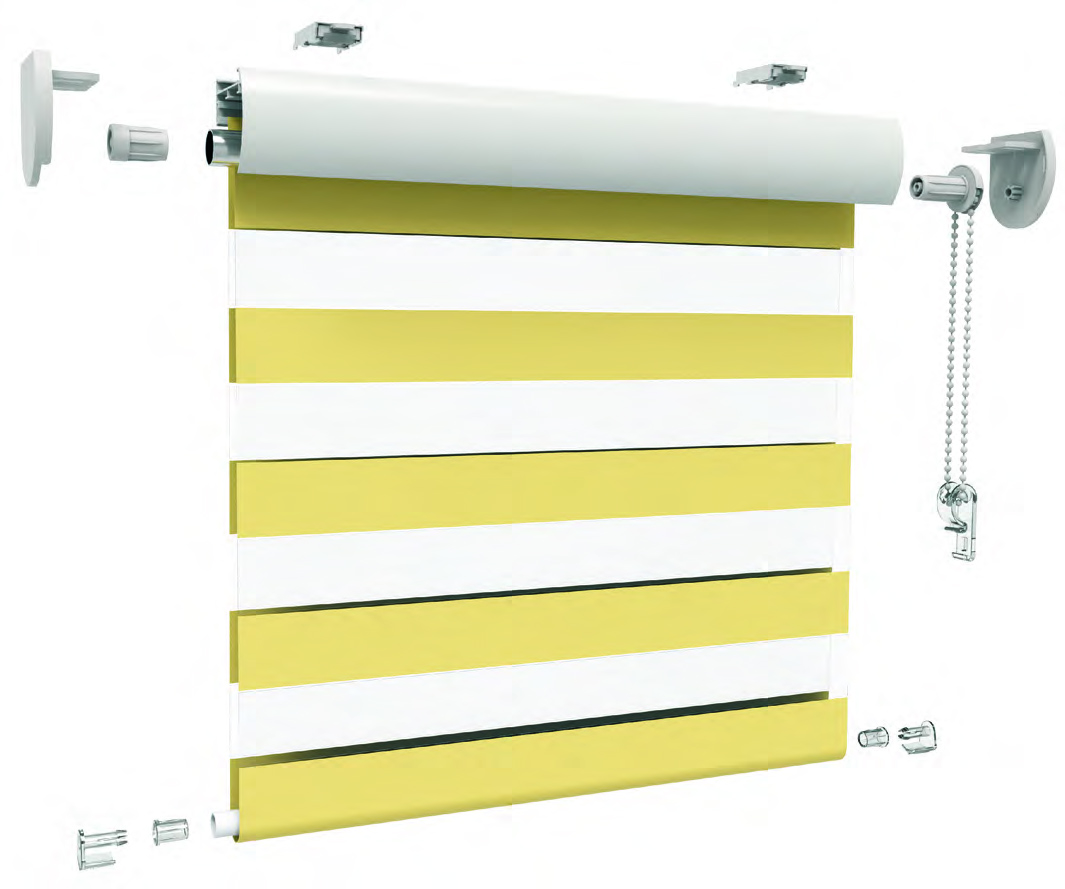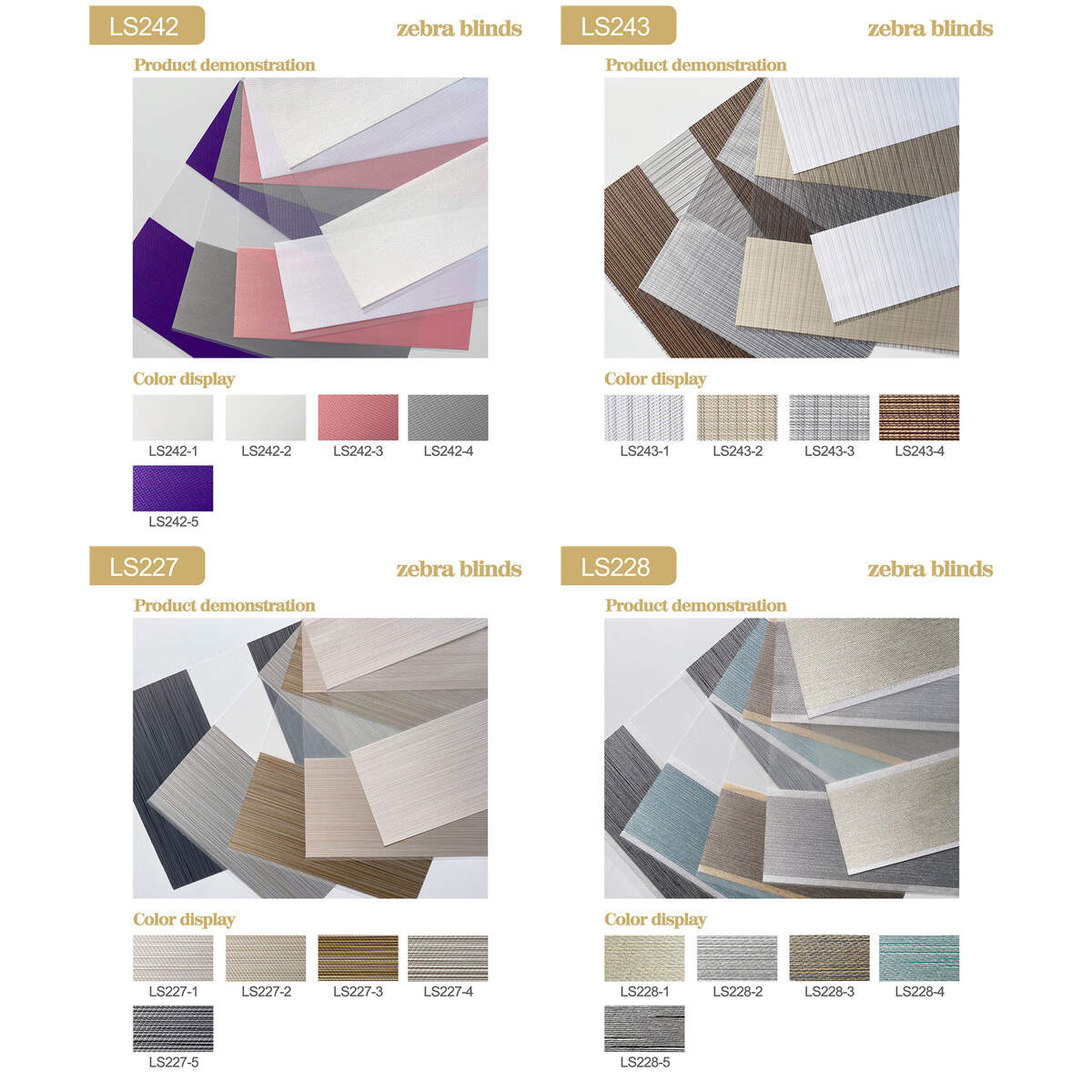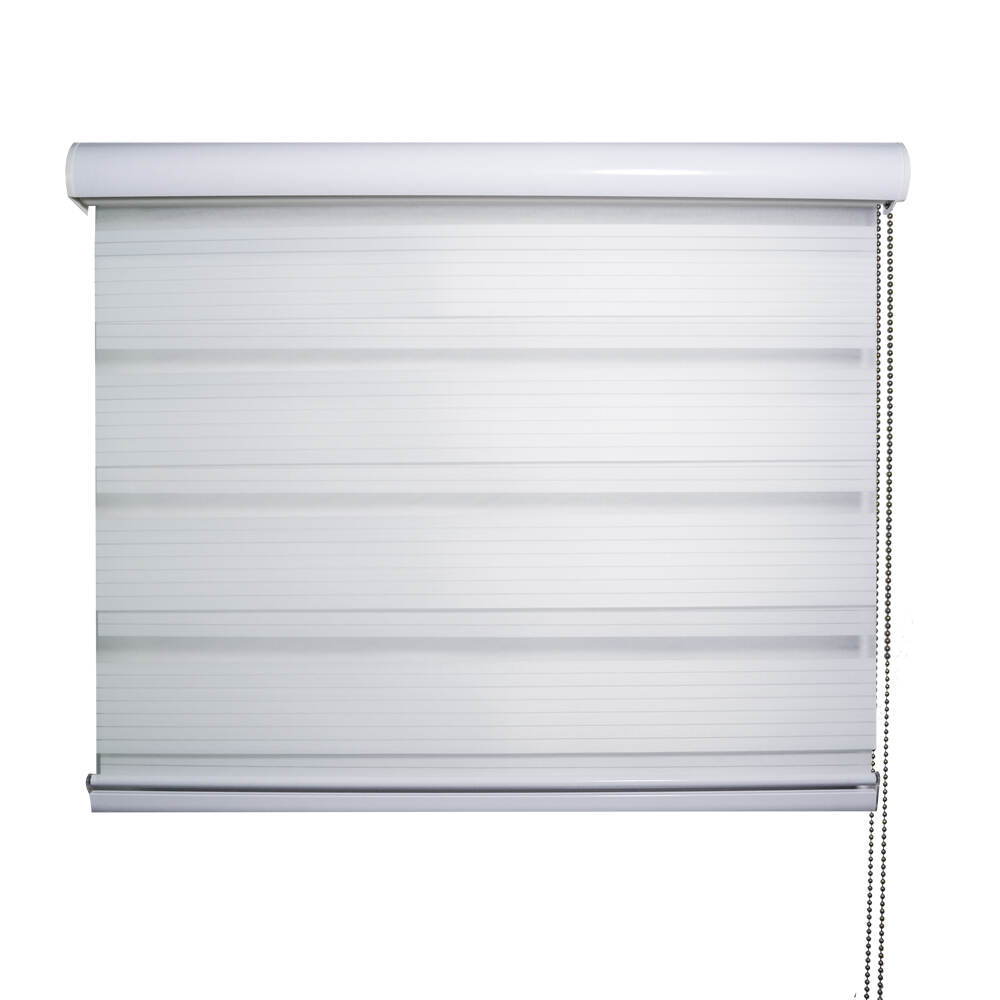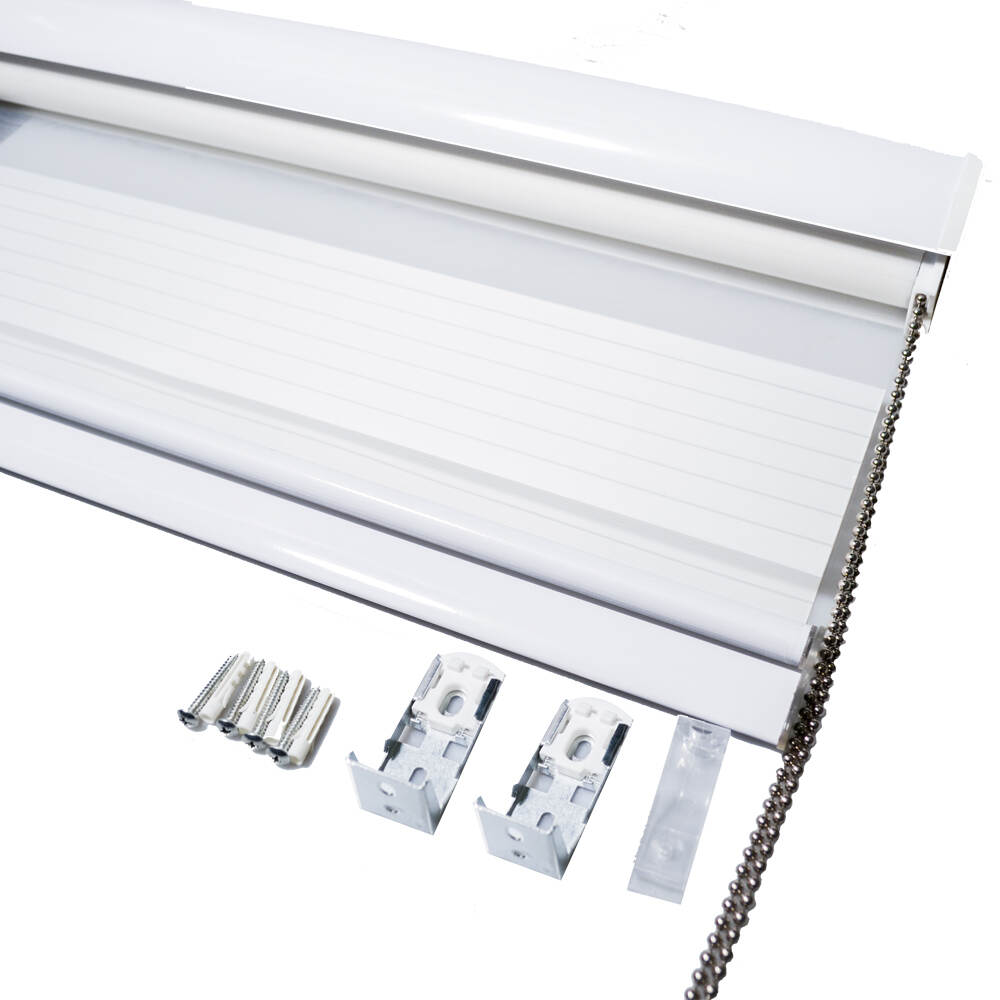 Zebra blinds are very popular right now. In fact, it's the product of the hour thanks to its sophisticated look. This innovation in the window covering industry is known by many names even if they are all the same decorative window treatment.
This type of this window shade is novel for many reasons: it offers a mixture of efficiency, finesse and style while being modern and practical at the same time. Dual blinds allow optimal and precise light filtering control.
The operation is simple, which makes this window shade even more attractive. Alternating fabric strips allow this window covering to seamlessly go from an open to closed position. The bands can be superimposed or aligned depending on the desired privacy you are looking to achieve.
A favorite in contemporary decor, it will harmonize and enhance the atmosphere in any room. Our high-quality collection is available in a multitude of colors, fabrics and fine sheers and are manufactured according to your specifications.
J.S.L. Zebra bind with easy to maintain, a simple feather duster is enough to clean this window covering. Our products are proudly made here. We aim to meet your highest standards and to provide you the best in window coverings that the industry has to offer.
Zebra Blinds has different size tube to meet different size window, such as 15MM, 25MM, 38MM tube size. And zebra blinds has two styles cover, white color small cover, and insert fabric cover, right now, more and more person like the insert fabric cover.
J.S.L. double layer zebra blinds fabric not only has many colors for selecting, our fabric has also has pattern, you can choose as you like. And our fabric has blackout and non-blackout for choose.
Pleased kindly advise when you place order.
The difference between roller blinds and zebra blinds
What is roller blinds?
Roller shutter is a kind of window decoration products, which can be divided into bead roller shutter, electric roller shutter, spring roller shutter, etc. The curtain cloth is processed by resin, rolled into a roller shape, and raised and lowered by pulling ropes or chains.
Advantage
The operation is simple and convenient, and the appearance is beautiful and concise, which makes the window frame appear clean and tidy, and makes the whole room look spacious and simple.
Are you looking for roller blinds? Here are many options for you, you can find on our website.They are nice and popular.
What zebra blinds?
Zebra curtain is a kind of curtain. Although you haven't heard of it, you must have heard of soft gauze curtain, rainbow curtain, roulisi, dimming roller shutter, double-layer roller shutter. These names are its aliases. Zebra curtain is a kind of textile fabric made of small pieces of fabrics and gauze with equal width, which is fixed at one end and rolled with the shaft at the other end to adjust the light.
Advantage
Zebra curtain integrates the warmth of fabric art, the simplicity of roller shutter and the dimming function of shutter. The curtain is easy to operate and has diversified shading forms, which does not hinder the vision. If you are looking for a nice blinds for home and office window, I have to say that it is an ideal choice.
If you are interested in this one, may you also have interests in 38mm zebra blinds with steel chain, any interests, welcome to contact us.
Maintenance and cleaning of zabra blinds
Ultrasonic cleaning makes the fabric as bright as new.
Vacuum dust collection and dedusting.
Wiping and cleaning is to achieve deep cleaning. Please use a vacuum cleaner with a brush head to gently dust. You can also use a hair dryer (not set to heat) to blow away the dust on some window decorations. Use a soft cloth or sponge moistened with warm water to wipe the curtain during dust removal/ sterilization.
Note: Add mild detergent if necessary. Please wipe it gently to prevent wrinkle or damage to the fabric. Wiping can make the curtain cleaner. Plus, spray ironing with a steam iron about 10 cm away from the cloth curtain can achieve dust removal/ sterilization effect.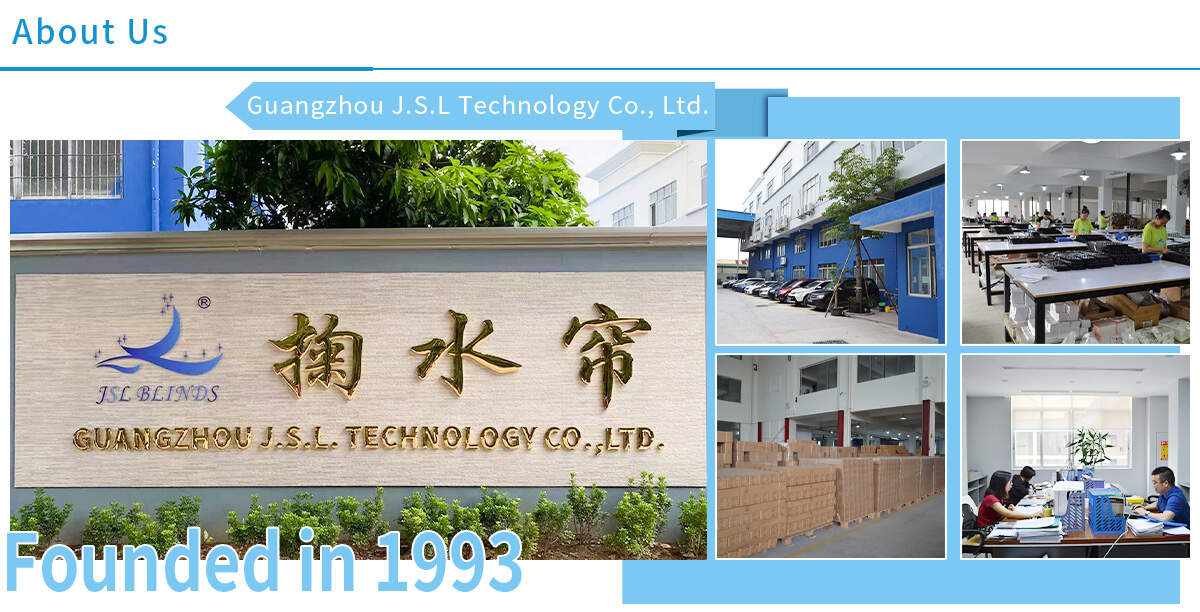 Company Profile
Guangzhou J.S.L Technology Co., Ltd.is situated in guangzhou,China. Our factory was found in 1993,we are a manufacturer that produces and sells a variety of window blind and intelligent sunshade products.Our own workshop covers an area of about 10,000 square meters, with three main production lines,several automatic and semi-automatic professional production lines,such as automated mini blind equipments, roller shade equipments, packaging equipments, etc.We have about 100 skilled production staffs, 20 management staffs,5 development and design staffs. Committed to becoming a one-stop purchasing blinds factory,our production line includes aluminum blinds, wooden blinds,faux wood blind, vertical blinds, PVC venetian blinds, bamboo blinds, roller blinds,vertical blind,zebra blind,RV blinds,motorized blind and related blind parts, blind making machines.
We can yearly output 1.5 million pcs PVC and aluminum blinds,500,000 pcs faux wood blind,200,000 pcs vertical blind,1.5 million pcs roller shade, 1.5 million pcs pleated shade,1.5 million pcs other blinds. Our products are exported to Europe, America, Southeast Asia and the Middle East and have won us a good reputation. As one of the most well-organized and experienced professional manufacturer of window decorations in China, we can ensure excellent quality, attractive prices and good services. We are trying our best to satisfy our customers through continuous research and development of new products and prompt delivery. Clients from domestic and abroad are welcome to contact us for business cooperation. About 100 skilled production personnel, 15 excellent quality inspectors, and 20 experienced management personnel ensure product quality and delivery time. 10 sales provide customers high-quality pre-sales and after-sales service.
Our services
OEM
ODM
Free sample
6 months quality guarantee
On-site or online factory and goods inspection
Online survey site, remote guidance of design, installation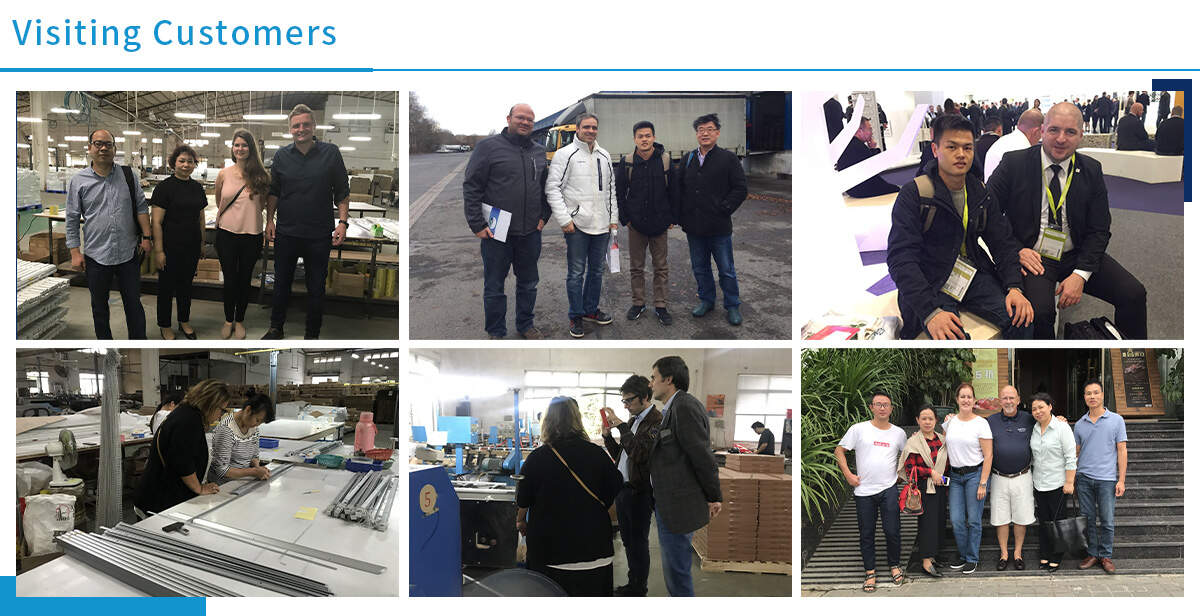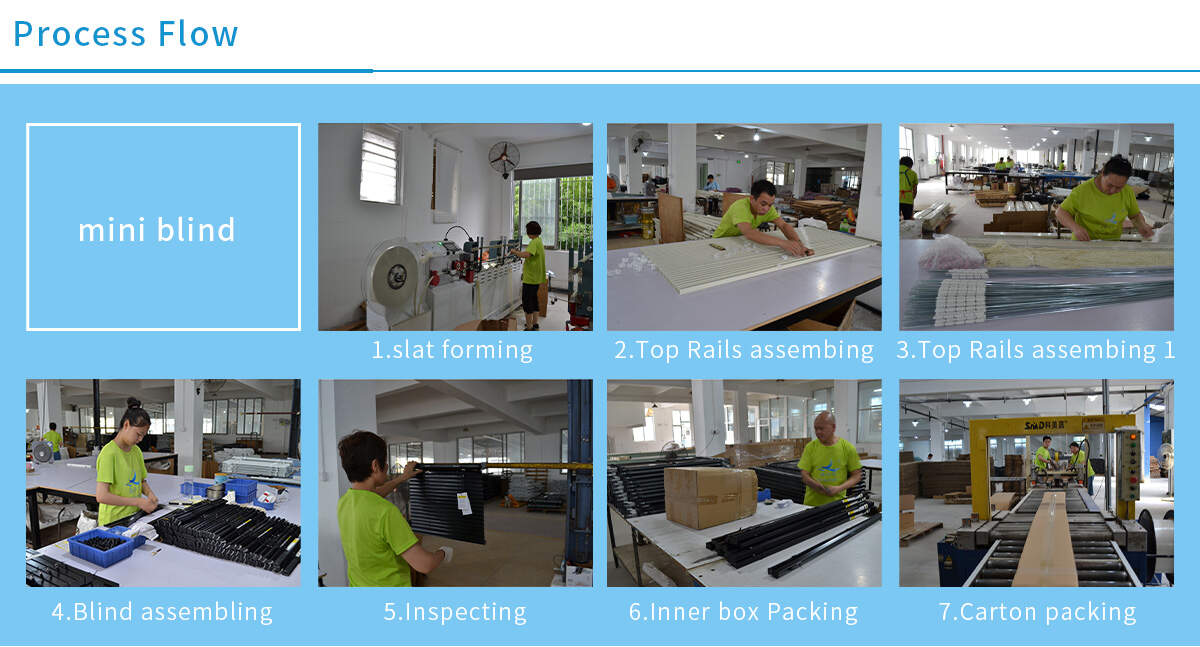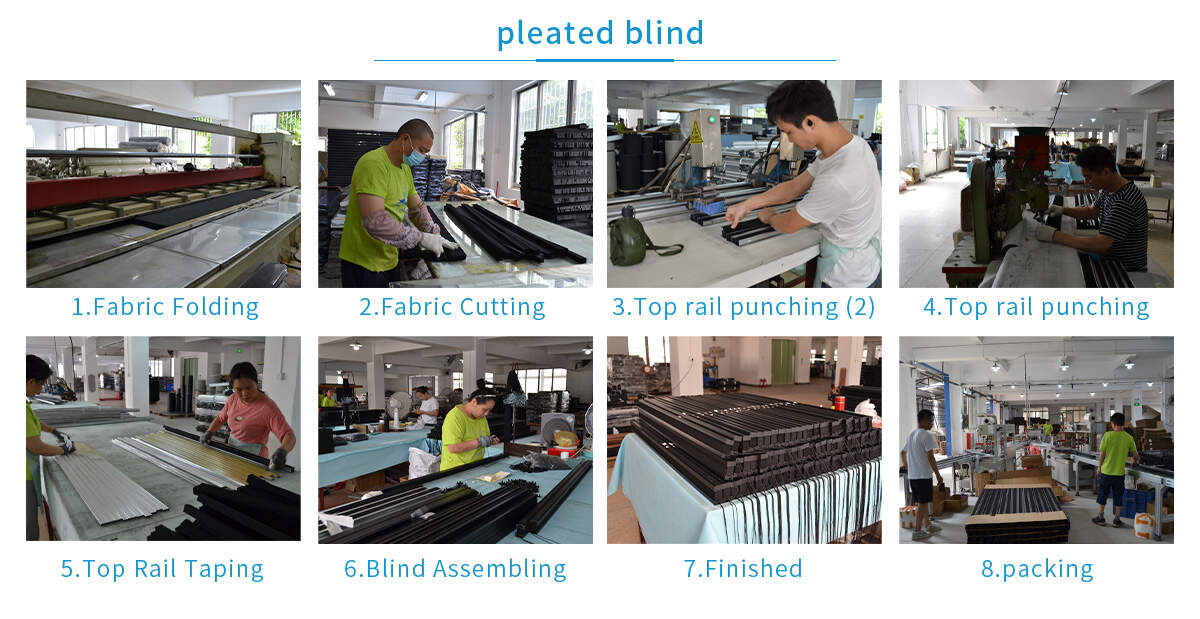 Process flow of venetian blind
Forming and punching of slats
Rails prep installation
Connect slats anad rails
Inspection
Package
Process flow of fabric blind
Fabric cutting, folding
Rails prep installation
Connect fabrics anad rails
Inspection
Package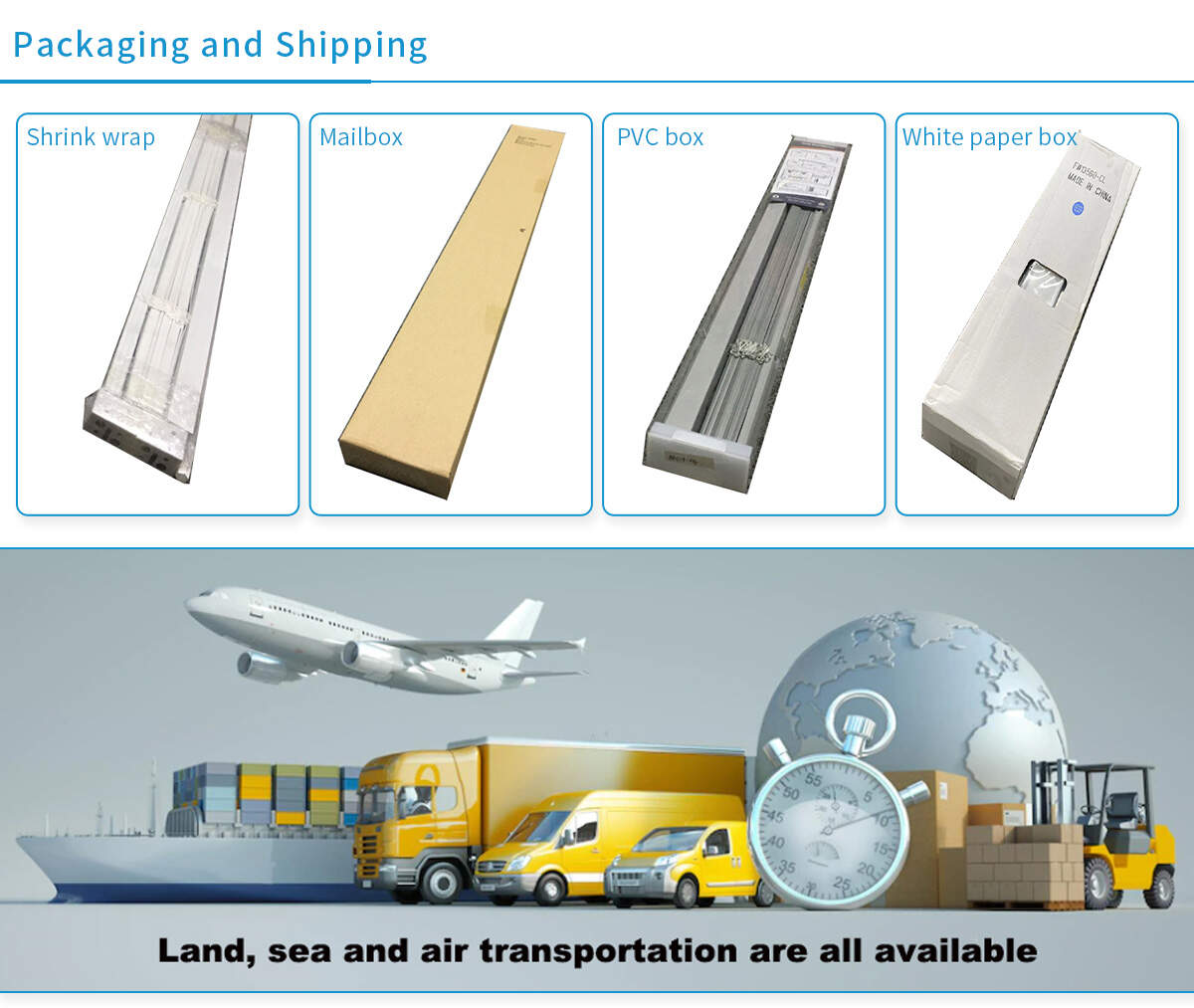 Packing & Shipping
Generally, the goods are delivered to customers by sea or air, the production time is 45-60 days, and the goods are packed in carton or pallets.Sale package option: Paper boxes, PVC transparent boxes, mail order boxes and so on.What is more, packaging can be designed according to customer requirements.
FAQ
Q: What is the MOQ?
A: MOQ: 300PCS
Q: What is your delivery time?
A: 45-60 days
Q: What is the payment method?
A: TT,L/C,Paypal, West Union, 30% deposit,70% balance before shipping.
Q: How do you guarantee the quality of your products?
A: we have an inspection team of 10 workers, 100% inspection for every piece of blind from appearance to function.
Q: Are you a factory or a trading company?
A: We are a manufacturer.
Q: Where is your factory?
A: Guangzhou,China
Q: Are custom services available?
A: Yes.
Q: Do you support OEM and ODM?
A: Yes.
Q: Why choose us?
A: We have the following advantages: competitive prices,high quality, on time delivery,free samples.7/24 hours after-sale service.We can be your trustful partners on window blinds and shades markets!
Q: How long is the product warranty?
A: 6 months.
Q: Does your packaging ensure product safety?
A: Sale package option: Paper boxes, PVC transparent boxes, mail order boxes and so on. Seaship outer package:and the goods are packed in carton or pallets.
Q: What information do I need to provide to get an accurate quote?
A: Blind type, blind width and height, quantity and other request.
Q: How can I get product progress without going to your company?
A: We will keep you updated on production stage by email,when the goods are ready you can have video inspection,video shipping monitor.
Q: How is your after-sales service?
A: 7 sales provide customers high-quality pre-sales and after-sales service.
Q: Can samples be ordered?
A: Yes.
Q: How much is the sample fee, can it be refunded after bulk product?
A: Most samples are free, for high value samples we will charges and refund accordingly order scale.
Q: Do you provide quality assurance?
A: 6 months quality guarantee.
Q: Do you support providing samples?
A: Yes.
Q: What is the supply capacity?
A: We can yearly output 1.2 million pcs PVC and aluminum blinds,450,000 pcs faux wood blind,200,000 pcs vertical blind.