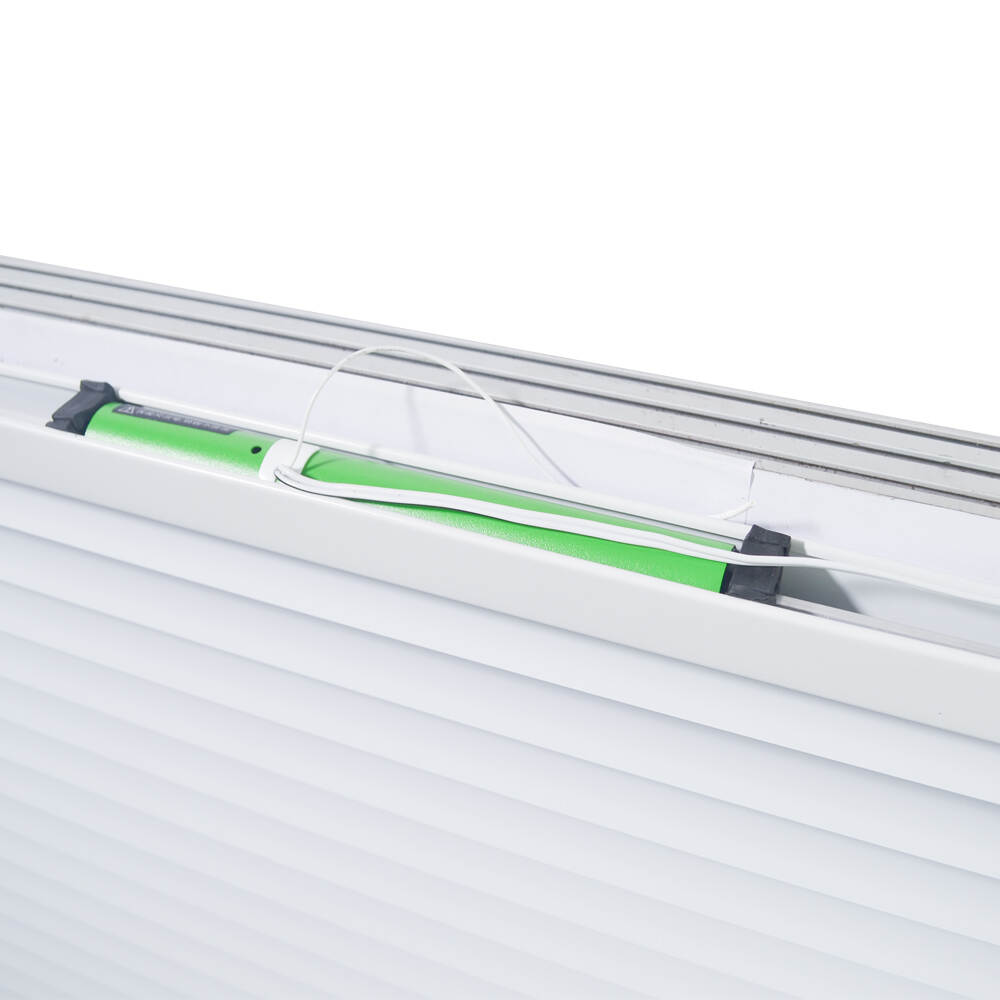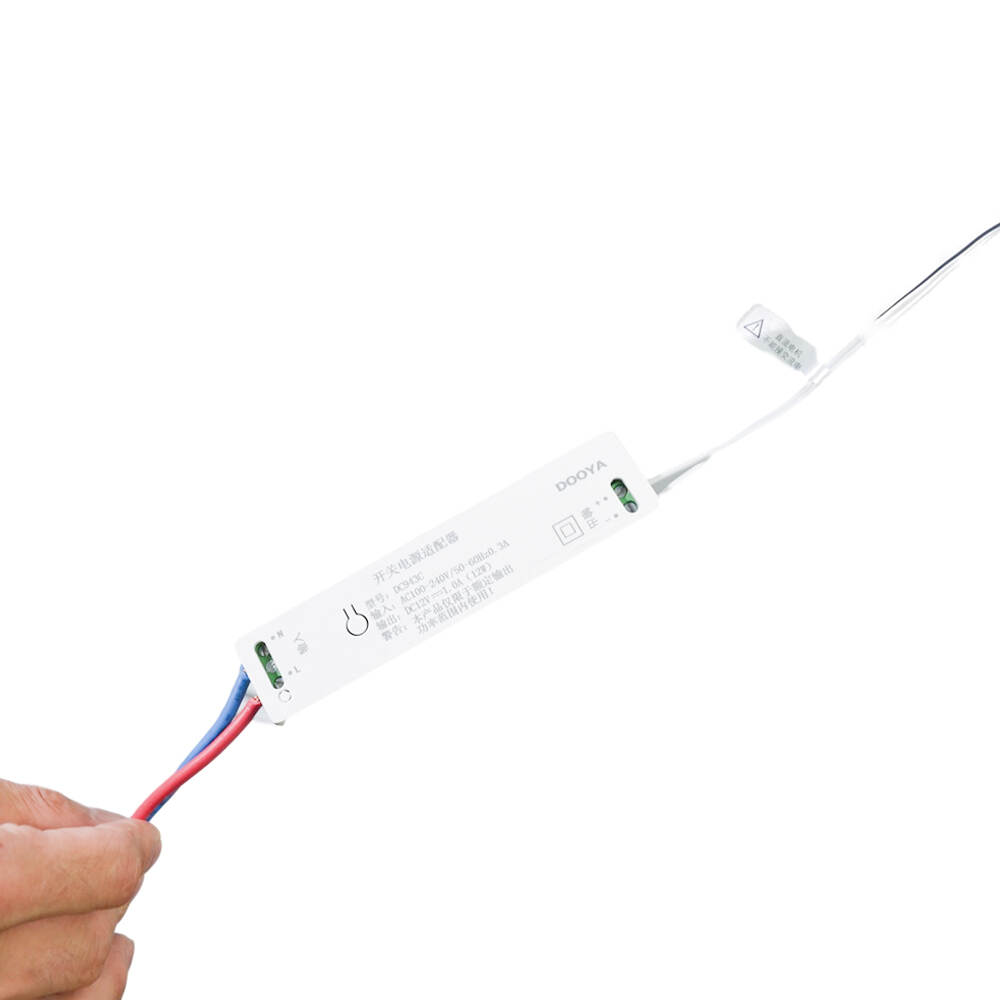 As one of our most cost efficient options, these aluminum blinds enjoy well deserved popularity for their simplicity and range. Ideal for the price conscious and contemporary design lovers, their baked enamel finish resists chipping and fading for long lasting style. Perfectly color coordinated head rails and bottom rails keep the look of your windows consistent and seamless. These blinds offer a variety of customizations, including a cordless option, cloth tapes and popular color choices. The cordless option lets you keep your young children safe, while still having much needed privacy inside your home and cloth tapes add extra styling.
Motorized window treatments are a modern and sleek addition to any home. Bringing home automation and smart window treatments into your home is a breeze with JSL Company.
Functionality
This type of blinds allows a person to directly control the amount of light entering a room. So you can simply adjust the opening of the window and voila! The intensity of light is at your disposal!
Privacy
The blind is designed so that you can see the outside, but people find it difficult to see the inside of your room or office so you can still enjoy some privacy without having to totally close the blinds and shutting off the light.
Room suitability
Venetian blinds are the perfect choice if your office or room window is facing the street or frequently passed by.
Although motorized blinds work in any home, they do have advantages over regular blinds. They're available in almost any kind of shade or blind, vertical and horizontal.Motorized blinds are convenient for those with limited mobility. You don't have to adjust them by hand. They're great for large windows. Opening regular blinds or pulling up shades on huge windows can be challenging otherwise. These shades and blinds work perfectly for out-of-reach windows in a kitchen, office or tall living room. Just touch a button to adjust the blinds.Motorized smart blinds can be controlled right from your phone. Smart home integration is possible, too.Another major benefit is that motorized blinds and shades give you light control and privacy without the human error aspect. By using motorized blinds or shades, you'll deal with unevenly raised blinds or stuck shades less often.
Raising blinds by hand is frequently frustrating. The result is an unsightly bunch of blinds on one side of the window.
A shade might prove tricky to open manually, requiring several tries. In the end, it may just roll up all the way at the top, completely out of reach.Motorized shades go up only as far as you need them.
Top-down bottom-up shades are a snap to control with a motor.
Motorized blinds won't leave you with uneven slats that have fanned out diagonally.
Blinds of all kinds help prevent heat loss, limit harmful UV rays and provide privacy. However, electric blinds and shades fit any home where a bit of window treatment charm is appreciated.
Another customization for motorized window treatments is how to control them. There are three basic options: remote, wall switch and programmable timer. Using a smart phone app with smart blinds combines several of these elements.
A remote lets you control the blinds from anywhere in the room. Depending on the manufacturer, you can get channels ranging from 1-16. The single channel and five-channel options are most common.
Single Channel: Go with this option for an individual window or a small group of windows. A single channel works well for a home office or bedroom.
Muti-frequency Channel: The five-channel remote is for rooms with multiple windows. It also functions across more than one room. Move blinds or shades in programmed groups or individually.
A wall switch works like a light switch but for motorized blinds. It's a great choice for larger rooms like a living room or media room. It tends to have fewer channels than a remote control, but 15-channel wall switches are available for some models.
Single Channel
A single channel switch operates one blind or multiple blinds in unison.
Muti-frequency Channel: For more control over multiple windows, choose a five-channel wall switch. You can move up to five shades or blinds individually. Choose various heights or control different groups of shades in multiple rooms.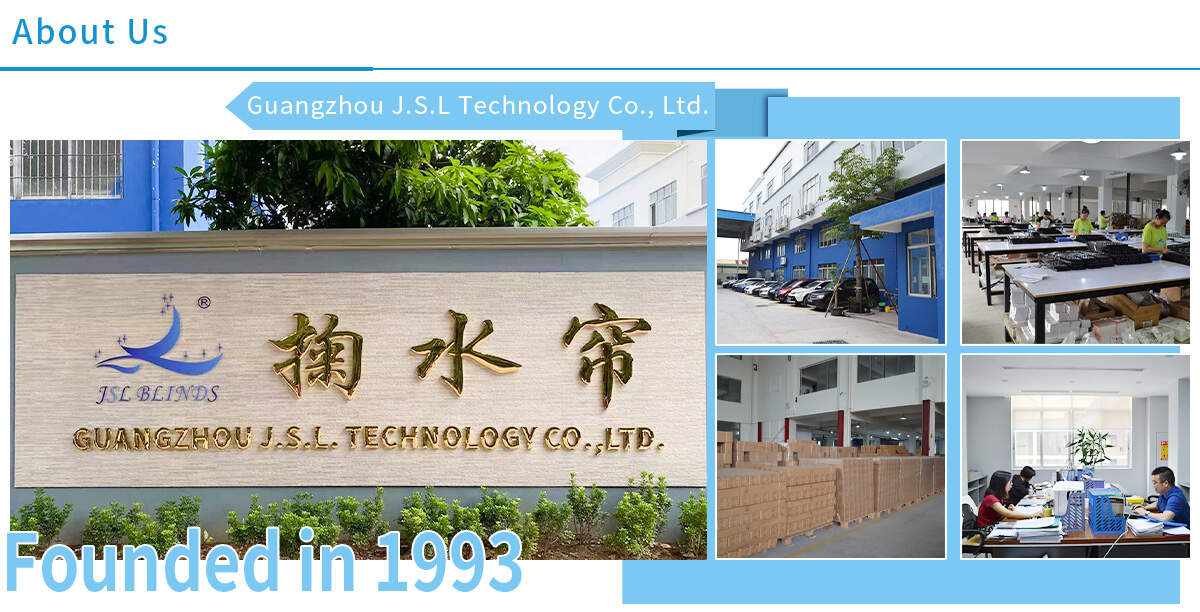 Company Profile
Guangzhou J.S.L Technology Co., Ltd.is situated in guangzhou,China. Our factory was found in 1993,we are a manufacturer that produces and sells a variety of window blind and intelligent sunshade products.Our own workshop covers an area of about 10,000 square meters, with three main production lines,several automatic and semi-automatic professional production lines,such as automated mini blind equipments, roller shade equipments, packaging equipments, etc.We have about 100 skilled production staffs, 20 management staffs,5 development and design staffs. Committed to becoming a one-stop purchasing blinds factory,our production line includes aluminum blinds, wooden blinds,faux wood blind, vertical blinds, PVC venetian blinds, bamboo blinds, roller blinds,vertical blind,zebra blind,RV blinds,motorized blind and related blind parts, blind making machines.
We can yearly output 1.5 million pcs PVC and aluminum blinds,500,000 pcs faux wood blind,200,000 pcs vertical blind,1.5 million pcs roller shade, 1.5 million pcs pleated shade,1.5 million pcs other blinds. Our products are exported to Europe, America, Southeast Asia and the Middle East and have won us a good reputation. As one of the most well-organized and experienced professional manufacturer of window decorations in China, we can ensure excellent quality, attractive prices and good services. We are trying our best to satisfy our customers through continuous research and development of new products and prompt delivery. Clients from domestic and abroad are welcome to contact us for business cooperation. About 100 skilled production personnel, 15 excellent quality inspectors, and 20 experienced management personnel ensure product quality and delivery time. 10 sales provide customers high-quality pre-sales and after-sales service.
Our services
OEM
ODM
Free sample
6 months quality guarantee
On-site or online factory and goods inspection
Online survey site, remote guidance of design, installation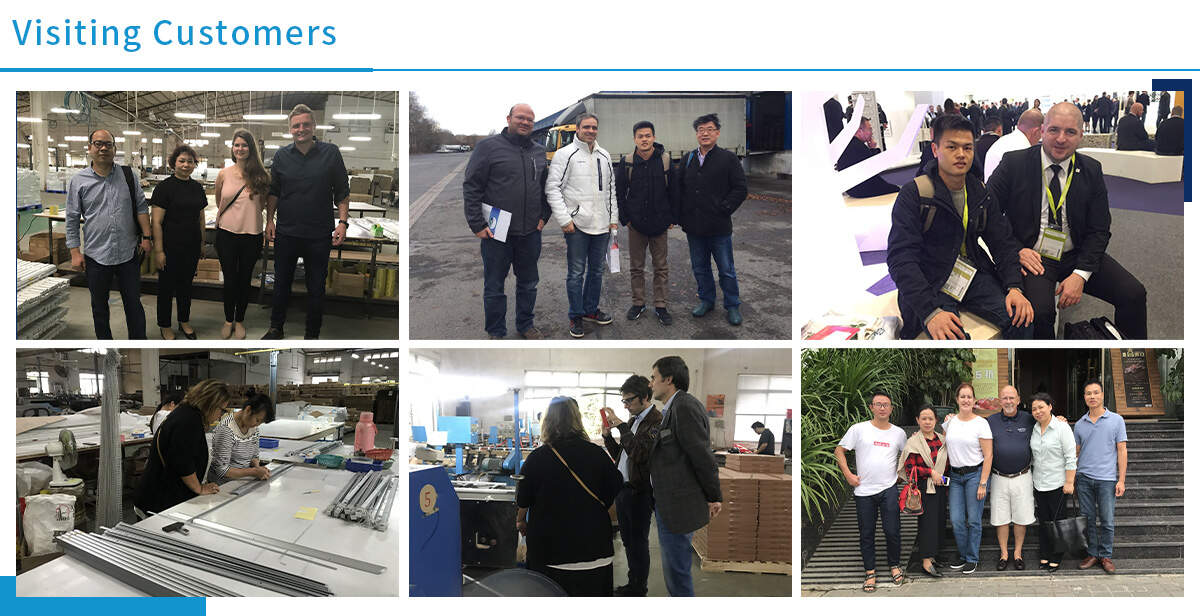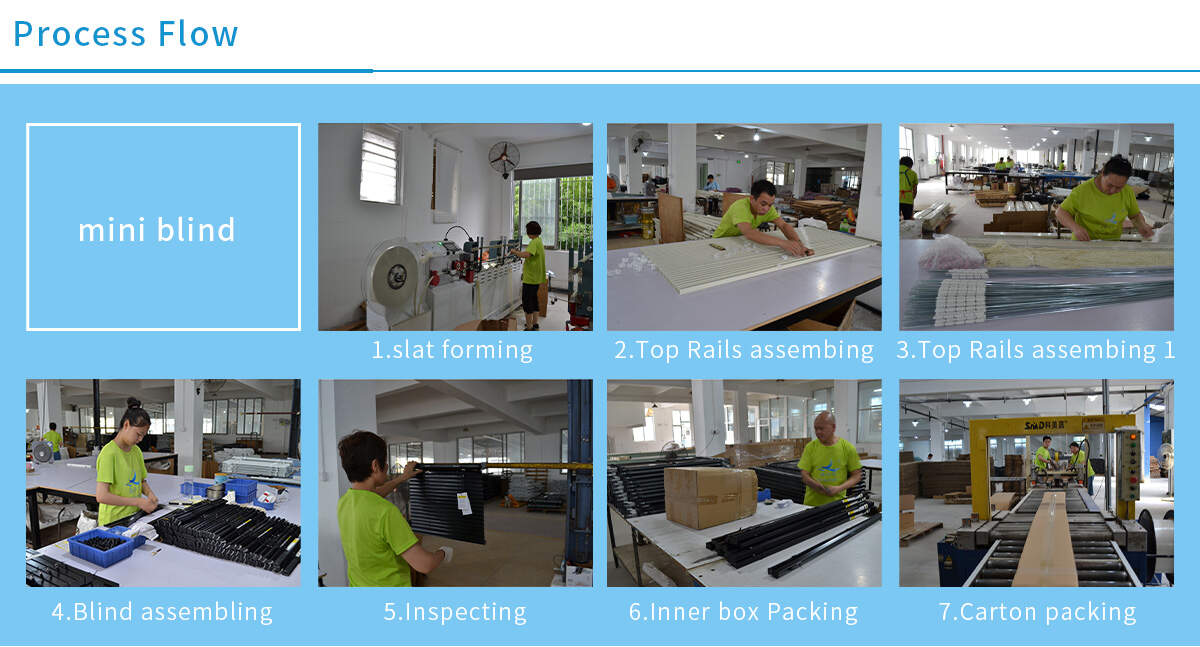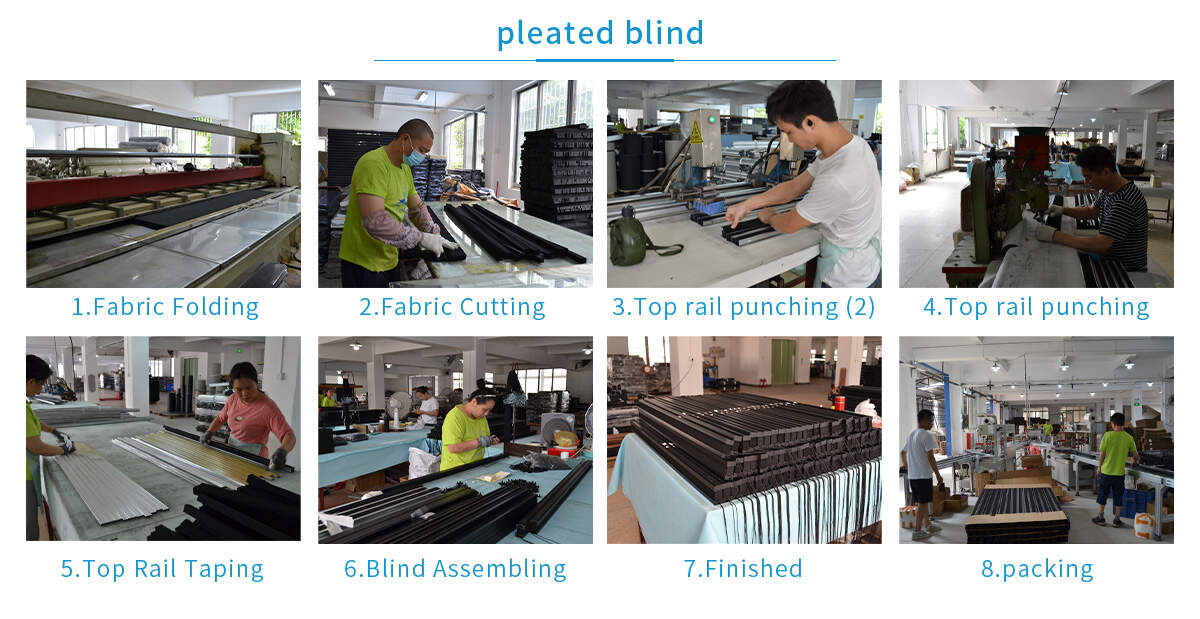 Process flow of venetian blind
Forming and punching of slats
Rails prep installation
Connect slats anad rails
Inspection
Package
Process flow of fabric blind
Fabric cutting, folding
Rails prep installation
Connect fabrics anad rails
Inspection
Package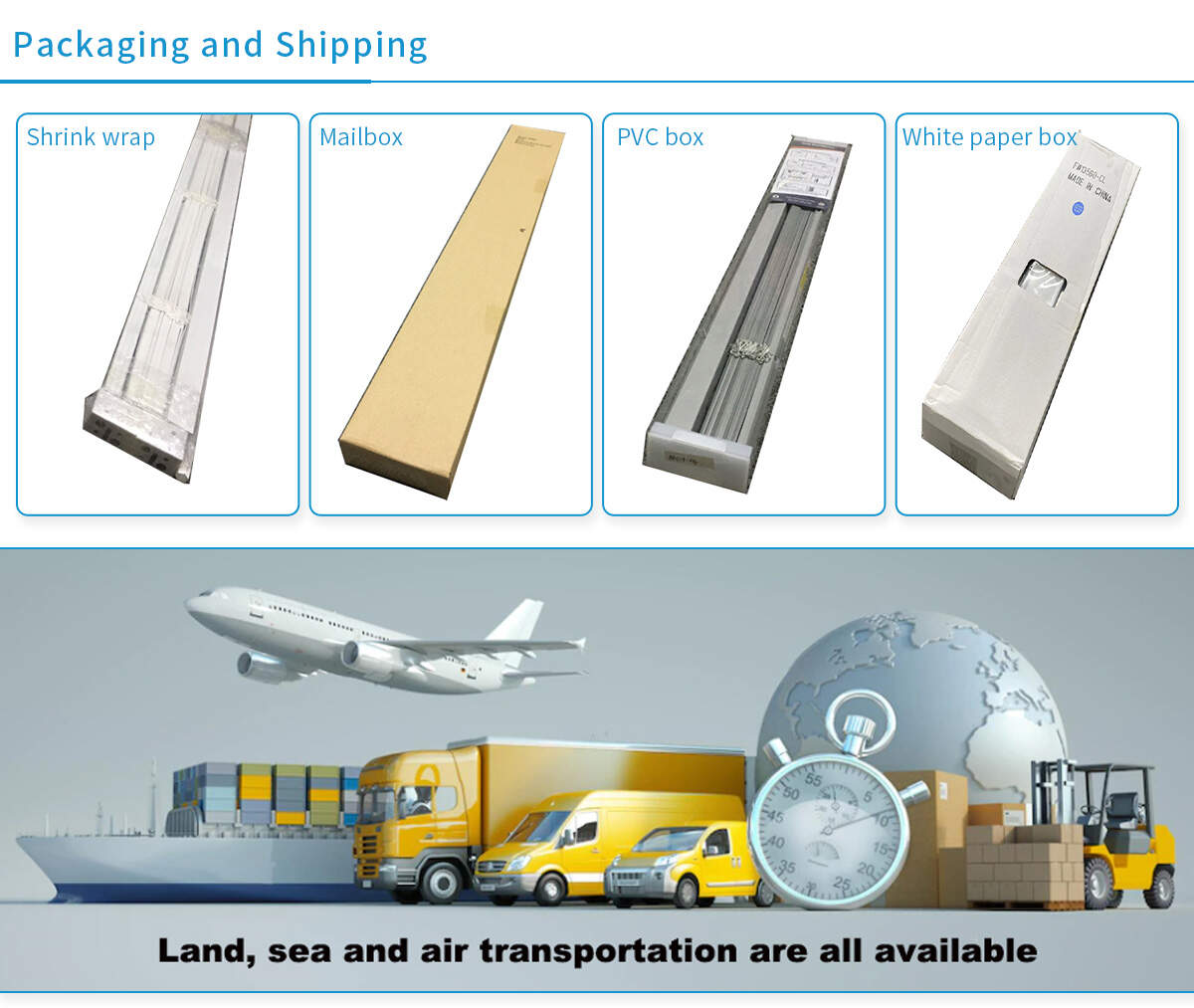 Packing & Shipping
Generally, the goods are delivered to customers by sea or air, the production time is 45-60 days, and the goods are packed in carton or pallets.Sale package option: Paper boxes, PVC transparent boxes, mail order boxes and so on.What is more, packaging can be designed according to customer requirements.
FAQ
Q: What is the MOQ?
A: MOQ: 300PCS
Q: What is your delivery time?
A: 45-60 days
Q: What is the payment method?
A: TT,L/C,Paypal, West Union, 30% deposit,70% balance before shipping.
Q: How do you guarantee the quality of your products?
A: we have an inspection team of 10 workers, 100% inspection for every piece of blind from appearance to function.
Q: Are you a factory or a trading company?
A: We are a manufacturer.
Q: Where is your factory?
A: Guangzhou,China
Q: Are custom services available?
A: Yes.
Q: Do you support OEM and ODM?
A: Yes.
Q: Why choose us?
A: We have the following advantages: competitive prices,high quality, on time delivery,free samples.7/24 hours after-sale service.We can be your trustful partners on window blinds and shades markets!
Q: How long is the product warranty?
A: 6 months.
Q: Does your packaging ensure product safety?
A: Sale package option: Paper boxes, PVC transparent boxes, mail order boxes and so on. Seaship outer package:and the goods are packed in carton or pallets.
Q: What information do I need to provide to get an accurate quote?
A: Blind type, blind width and height, quantity and other request.
Q: How can I get product progress without going to your company?
A: We will keep you updated on production stage by email,when the goods are ready you can have video inspection,video shipping monitor.
Q: How is your after-sales service?
A: 7 sales provide customers high-quality pre-sales and after-sales service.
Q: Can samples be ordered?
A: Yes.
Q: How much is the sample fee, can it be refunded after bulk product?
A: Most samples are free, for high value samples we will charges and refund accordingly order scale.
Q: Do you provide quality assurance?
A: 6 months quality guarantee.
Q: Do you support providing samples?
A: Yes.
Q: What is the supply capacity?
A: We can yearly output 1.2 million pcs PVC and aluminum blinds,450,000 pcs faux wood blind,200,000 pcs vertical blind.